Countryside Hotel&Restaurant complex DVIGENIE family club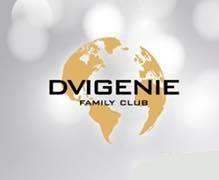 Countryside Hotel&Restaurant complex DVIGENIE family club
Country, Restaurant, Banquet Hall
European
Kyiv oblast, Irpin, Gostomel, 1 Kulishova Str
About the Place
DVIGENIE family club is a magical space for romantic meetings, grand events, wedding banquets, family vacations with children, business meetings and just a pleasant stay.
This is a cozy corner not far from Kyiv, where guests are always greeted like good friends. Our first rule of hospitality is delicious food. In the restaurant you will be offered a menu of Cuisine of the peoples of the whole world.
You can enjoy your dinner in the main restaurant, on a large terrace surrounded by a park or on a terrace with a fountain, while your little ones will be playing in the playground surrounded by a pine forest.
Our menu includes well-known and favorite dishes from different countries of the world - paella with seafood, Adjarian hachapuri, tender octopus, favourite salad of the incomparable Elizabeth ll, baby-beef, Thai tom-yum soup, duck leg confit, and, of course the same, branded borscht with smoked pear according to the recipe from the diary of Taras Shevchenko. We are always preparing something new and incredibly tasty so that you get a gastronomic pleasure from our dishes!
If from pleasure you lose the feeling of time, we will offer you to stay comfortably in our hotel and relax in the sauna.
We are always glad to see you!